Long-Haul Transmission Cable
Long-Haul Transmission Cable
Description
We can make complex cable of fiber and metal.
This cable makes it possible to long distance transmission which impossible by sole metal cable.
Uses

Remotely visual inspection by push in CCD camera.
Flaw detection of pipes by ultrasonic or eddy current sensor.
3D position measurement of pipes by sensor.
Non destructive inspection by self-propelled type robot.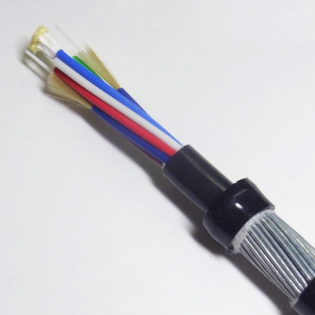 Products designed and manufactured upon customer's requirements.
Please do not hesitate to contact us for more information.