Power Cable For Hybrid Car
Automotive Power Electric Wire
Description
This is high-voltage electric wire for EV or HV. The wire consists of tin-plated soft copper wire, nickel-plated soft copper wire which is sheated in extruded flame-resistant silicone rubber.
Feature

ISO6722 standard F class equivalency product. (-40℃~200℃)
Surpurior flexibility.
Pass a 45 degrees slant combustion examination of ISO6722.
Low molecular weight siloxane measures are possible.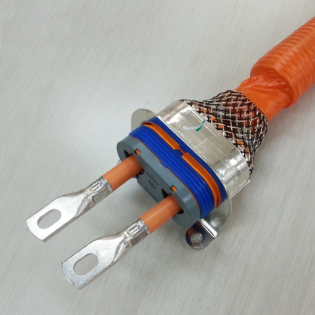 Products designed and manufactured upon customer's requirements.
Please do not hesitate to contact us for more information.