Fixing Belt / Develop Roller
Fixing Belt / Develop Roller
Feature
Fixing belt used Seamless polyimide which excellent in heat resistance, strength in mechanical and metal as a base material, and its structure surface with fluorocarbon on top of base material and covering with silicone rubber and fluorocarbon polymer.
Development roll is the roll which the conductive silicone rubber and the urethane type surface material etc covered on the core. As the toner is used to convey to the electrostatic elephant which is the exposure to light body, it is electrified to the toner.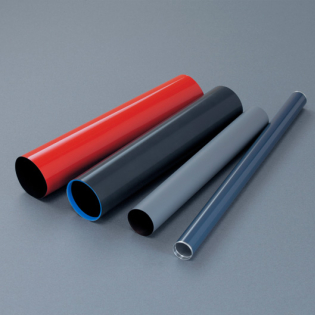 Products designed and manufactured upon customer's requirements.
Please do not hesitate to contact us for more information.