Other Molding Products
This product is the component that is made by sheet molding of silicone rubber and the foaming silicone rubber.
With basic features such as excellent in heat and cold resistance, outstanding compression permanent deformation, in additional of secondary processing such as joint processing etc., the Special Shaped Extrusion Molding Product products are used in packing, shock absorbing material etc.
Likal Foam
Description

Likal Foam is excellent in heat/cold/weather resistance, able to use in wide range temperatures and long time, excellent in fire retardance and durability which never featured in former foaming materials.
In a processing method, lamination process with aluminum foil, adhesive tape and others materails, and punch processing are also possible by a special process.
Standard size is 500 mm x 500 mm. Thickness range from 1.5mm up to 9.0 mm are able to produce.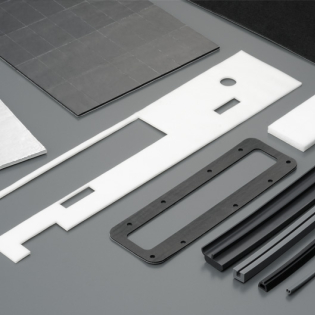 Products designed and manufactured upon customer's requirements.
Please do not hesitate to contact us for more information.