USB3.1 Gen1 AOC Interface
USB3.1 Gen1 AOC Interface
Description
This product is equipped with a USB 3.1 standard IC.
It adopts AOC (Active Optical Cable) and realizes long distance transmission. There are two types of movable cables, UAG (~ 20 m / Medium distance specification) and UASG (~ 50 m / Long distance specification, it is necessary to supply the power source separately).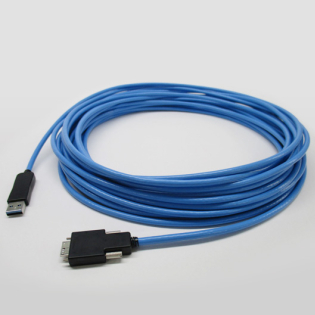 Check our web catalogs for more information USB3.1 Gen1 AOC Interface.
Products designed and manufactured upon customer's requirements.
Please do not hesitate to contact us for more information.